Latest topics
»
SHELVED/SESSIONS: @Louisa • 'Roads To Rome' • Epic/Simco [November 18, 2016 / 2018]
by
Admin
Mon Jul 27, 2020 9:23 am
»
UPCOMING: KYLIE MINOGUE• 'DISCO' • BMG [2020]
by
Admin
Fri Jul 24, 2020 5:26 pm
»
SHELVED: @EllaHenderson • 'Chapter II' • Epic/Simco [2017]
by
Admin
Thu Jul 23, 2020 5:28 pm
»
UPCOMING: ALLY BROOKE • LP1 • ATLANTIC/latium
by
Admin
Thu Jul 23, 2020 5:24 pm
»
UPCOMING: ELLA HENDERSON • LP2 • WBR/MAJOR TOMS/ASYLUM
by
Admin
Thu Jul 23, 2020 5:23 pm
»
UPCOMING: AVA MAX • LP1 • ATLANTIC
by
Admin
Thu Jul 23, 2020 5:20 pm
»
UPCOMING: PIA MIA • LP1 • UMG/REPUBLIC
by
Admin
Thu Jul 23, 2020 4:18 pm
»
CREDITS: TOVE LO • 'SUNSHINE KITTY [DELUXE]' • ISLAND [2020]
by
Admin
Wed Jul 22, 2020 2:43 pm
»
CREDITS: JESSIE WARE • 'WHAT'S YOUR PLEASURE?' • VIRGIN [2020]
by
Admin
Wed Jul 22, 2020 2:38 pm
»
CREDITS: ELLIE GOULDING • 'BRIGHTEST BLUE' - 'EG 2.0' • POLYDOR/FIRST ACCESS [2020]
by
Admin
Wed Jul 22, 2020 2:28 pm
»
CREDITS: @KMICHELLE • 'THE PEOPLE I USED TO KNOW' • ATLANTIC/WBR • GOLDIIE, JEREMIAH BETHEA, PRISCILLA RENEA, JEREMIH, CLAUDE KELLY, CARMEN REECE
by
Admin
Sat Dec 09, 2017 10:09 am
»
CREDITS: CALUM SCOTT • 'ONLY HUMAN' • CAPITOL [08/03/18]
by
Admin
Fri Dec 08, 2017 6:35 am
»
NEW SINGLES: @CAMILACABELLO • 'CAMILA' • @EPIC_RECORDS @SYCO • JAN 12TH
by
Admin
Fri Dec 08, 2017 6:35 am
»
NEW MUSIC FRIDAY: 08/12/17 @SPOTIFY @ASCAP @BMI
by
Admin
Fri Dec 08, 2017 6:24 am
»
TAYLOR SWIFT • 'reputation' • BIG MACHINE • MAX MARTIN / SHELLBACK / OSCAR GORRES / OSCAR HOLTER / ALI PAYAMI / JACK ANTONOFF
by
Otaku
Thu Dec 07, 2017 8:46 pm
»
CHARLI XCX • 'POP2' • WBR
by
Otaku
Thu Dec 07, 2017 8:26 pm
»
CREDITS: @STAR • S1+S2 • @UMG @REPUBLICRECORDS •@wordtoJUDE @BRITTANYOGRADY @RYANDESTINY @FOXTV @NETFLIX @FOXNATION
by
Admin
Thu Dec 07, 2017 11:57 am
»
NEW MUSIC FRIDAY: 01/12/17 @SPOTIFY @ASCAP @BMI
by
Admin
Sun Dec 03, 2017 6:50 am
»
NEW MUSIC FRIDAY: 24/11/17 @SPOTIFY @ASCAP @BMI
by
Otaku
Sat Dec 02, 2017 8:09 pm
»
CREDITS: @MATTTERRY93 • 'TROUBLE' • SYCO/EPIC
by
Otaku
Sat Dec 02, 2017 8:04 pm
»
NEW MUSIC FRIDAY: 17/11/17 @SPOTIFY @ASCAP @BMI
by
Otaku
Mon Nov 20, 2017 5:14 pm
»
NEW MUSIC FRIDAY: 10/11/17 @SPOTIFY @ASCAP @BMI
by
Otaku
Mon Nov 20, 2017 4:28 pm
»
DISCOGRAPHY: TOVE LO • 'BLUE LIPS' • UMG / 'LADY WOOD' / 'QUEEN OF THE CLOUDS'
by
Admin
Thu Nov 09, 2017 7:51 pm
»
NEW MUSIC FRIDAY: 03/11/17 @SPOTIFY @ASCAP @BMI
by
Admin
Thu Nov 02, 2017 4:01 pm
»
NEW MUSIC FRIDAY : 27/10/17
by
Admin
Thu Nov 02, 2017 3:01 pm
»
NEW MUSIC FRIDAY: 20/10/17 @SPOTIFY @BMI @ASCAP
by
Otaku
Thu Oct 26, 2017 12:45 am
»
CREDITS: @AGNEZMO x @only1DANJA • X • Jim Beanz/Goldiie/Jamaica Smith
by
Admin
Wed Oct 18, 2017 8:46 pm
»
NEW MUSIC FRIDAY: 06/10/17 @SPOTIFY @ASCAP @BMI
by
Admin
Sun Oct 15, 2017 6:50 am
»
NEW TRACKS: KELLY CLARKSON • 'MEANING OF LIFE' • @ATLANTICRECORDS
by
Otaku
Sat Oct 14, 2017 6:17 pm
»
NEW MUSIC FRIDAY: 13/10/17 @SPOTIFY @ASCAP @BMI
by
Otaku
Sat Oct 14, 2017 6:02 pm
»
• CHECK OUT OUR LATEST PLAYLISTS/CREDITS @SPOTIFY PAGE •
by
Admin
Wed Oct 11, 2017 4:38 pm
»
CREDITS•UNRELEASED: @ESMEEDENTERS • @INTERSCOPE TENNMAN • @JUSTINTIMBERLAKE @FAUNTLEROY @ESTERDEAN @TOBYGAD
by
Admin
Wed Oct 11, 2017 4:37 pm
»
DISCOGRAPHY: @4everBRANDY • @ATLANTICRECORDS @EPIC_RECORDS @RODNEYJERKINS @TIMBALAND
by
Admin
Sun Oct 08, 2017 6:44 pm
»
DISCOGRAPHY: @TAMARBRAXTONher • [1996-2017] @RODNEYJERKINS @TRICKYSTEWART @VINCENTHERBERT @EPIC_RECORDS @DREAMWORKS
by
Admin
Wed Oct 04, 2017 2:24 pm
»
NEW MUSIC FRIDAY: 29/09/17 @SPOTIFY @ASCAP @BMI
by
Admin
Wed Oct 04, 2017 10:38 am
»
UPCOMING: @ERAISTREFI • ULTRARECS • @iSTARRAH @ALEXPURPLE71 @CHLOEANGELIDES @RAYE @thisisROMANS @TMSldn
by
Admin
Tue Oct 03, 2017 8:50 pm
»
NEW TRACKS: @TINASHE • 'JOYRIDE' • @RCARECORDS • @MIKEWILLMADEIT @DEV_HYNES @STARGATE @JUSTTRANTER @imJMICHAELS
by
Otaku
Mon Oct 02, 2017 11:44 pm
»
CREDITS: @DDLOVATO • 'TELL ME YOU LOVE ME' • @UMG @TAYLAPARX @DJMUSTARD @OAKwud @NOONIEBAO
by
Otaku
Mon Oct 02, 2017 11:12 pm
»
CREDITS: @BEAMILLER • 'blue/red/yellow' • @SYCO @HOLLYWOODRECS • @OAKwud @STEPHJONESmusic
by
Admin
Thu Sep 28, 2017 1:09 pm
»
[in progress] @JLO • 'LIVE IT UP' [LP] • @REDONE_official /@CAPITOLRECORDS [12-13] @DIANAVICKERS @ENRIQUEIGLESIAS
by
Otaku
Thu Sep 28, 2017 1:20 am
»
NEW MUSIC FRIDAY: 22/09/17 @SPOTIFY @ASCAP @BMI
by
Admin
Wed Sep 27, 2017 1:52 pm
»
CREDITS: @JLO • 'LOVE?' • @EPIC_RECORDS SESSIONS • @PHARRELL @AMANDAGHOST
by
Admin
Mon Sep 25, 2017 9:43 pm
»
CREDITS: @KMICHELLE • 'A REBELLIOUS SOUL' • @ATLANTICRECORDS •
by
Admin
Mon Sep 25, 2017 6:03 pm
»
CREDITS: @FERGIE • 'DOUBLE DUTCHESS' • @BMG @CHARLIEPUTH @POLOWDADON @JUSTTRANTER @NICKIMINAJ
by
Admin
Mon Sep 25, 2017 5:57 pm
»
CREDITS: @weareGALANTIS • 'The Aviary' • @WBR • @CandyShields @ROZESsounds @KazPoole [09/15/17]
by
Otaku
Wed Sep 20, 2017 10:40 pm
»
NEW SINGLE: @TONIBRAXTON • 'SEX & CIGARETTES' • @ATLANTICRECORDS • @FREDBALL @KENNYEDMONDS
by
Otaku
Wed Sep 20, 2017 9:40 pm
»
CREDITS: @TONIBRAXTON • 'PULSE' • @ATLANTICRECORDS • @RODNEYJERKINS @BIGSHIZ @ROBINTHICKE @STARGATE @CLAUDEKELLY
by
Otaku
Wed Sep 20, 2017 9:12 pm
»
CREDITS: @KMICHELLE • 'MORE ISSUES THAN VOGUE' • @ATLANTICRECORDS •
by
Admin
Wed Sep 20, 2017 10:25 am
»
DISCOGRAPHY: JESSICA ASHLEY KARPOV pka @HARLOEmusic
by
Admin
Fri Sep 15, 2017 3:49 pm
»
CREDITS: @itsRANGE • 'NO STRINGS' • @ROCNATION / STARROC / EPIC • @STARGATE
by
Admin
Fri Sep 15, 2017 3:46 pm
»
CREDITS: @JESSIEWARE • 'GLASSHOUSE' • @UMG • @imJMICHAELS @KIAHVICTORIA @POPWANSEL @itstheMARU @ROSSGOLAN
by
Admin
Thu Sep 14, 2017 10:25 pm
»
CREDITS: @SJADEmusic • 'MY NAME IS SAMANTHA JADE' • JIVE/ZOMBA • @TIMBALAND @RODNEYJERKINS @MISCHKE
by
Admin
Wed Sep 13, 2017 9:22 am
»
CREDITS: @iamBRIDGETKELLY • 'SOMETHING DIFFERENT' • @ROCNATION • @FAUNTLEROY @DRAKE @STARGATE @TOBYGAD @LINDAPERRY
by
Admin
Tue Sep 12, 2017 5:37 am
»
The Waiting Room
by
Admin
Mon Sep 11, 2017 4:32 am
»
[in progress] @ALEXANDRABURKE • 'OVERCOME' • @SYCO /EPIC • @BRUNOMARS @ANDREAMARTIN @AUTUMNROWE
by
Admin
Sat Sep 09, 2017 12:58 pm
»
[in progress] @LEONALEWIS • 'GLASSHEART' • @SYCO /EPIC • @EMELISANDE @AUTUMNROWE @ARIELRECHTSHAID
by
Admin
Sat Sep 09, 2017 11:52 am
»
[in progress] PUSSYCAT DOLLS • 'PCD' / 'DOLL DOMINATION' • @INTERSCOPE •
by
Admin
Fri Sep 08, 2017 12:42 pm
»
[in progress] @LEONALEWIS • 'SPIRIT' • @SYCO /J RECORDS • @EHUDMUSIC @STARGATE @NEYO @JOHNTAAUSTIN
by
Admin
Thu Sep 07, 2017 2:46 pm
»
[in progress] @LEONALEWIS • 'ECHO' • @SYCO /J RECORDS • @ONEREPUBLIC @EVANBOGART @STARGATE @NEYO
by
Admin
Thu Sep 07, 2017 2:41 pm
»
[in progress] @BEYONCE • 'IAM / SASHA FIERCE' • @COLUMBIARECORDS
by
Admin
Thu Sep 07, 2017 2:29 pm
»
NEW TRACKS: @CHARLI_XCX • 'XCX GIRL IN AN XCX WORLD' • @ATLANTICRECORDS
by
Otaku
Fri Sep 01, 2017 4:01 pm
»
CREDITS: @itsMELANIEAMARO • 'TRULY' • @SYCO @EPIC_RECORDS
by
Admin
Thu Aug 31, 2017 5:42 pm
»
CREDITS: @MAROON5 • 'RED PILL BLUES • @INTERSCOPE /222 • @imJMICHAELS @DIPLO @CHARLIEPUTH @SZA @itsDYO @JUSTTRANTER @itsJACOBKASHER @itsBENNYBLANCO
by
Admin
Wed Aug 30, 2017 6:33 pm
»
CREDITS: 4H • @FIFTHHARMONY • @EPIC_RECORDS @SYCO • [AUG 25] @TAYLARPARX @CANDYSHIELDS @HARMONYBOE @JASONEVIGAN
by
Admin
Tue Aug 29, 2017 10:08 pm
»
NEW TRACKS REGISTERED: @BEBEREXHA • 'ALL YOUR FAULT' [LP] • @WBR • @DJMUSTARD @STARGATE @ISLEYJ @TIMBALAND @SEANDMUSIC @COOKCLASSICS @TALAYRILEY @EKIDDBOGART @INVISIBLEMENuk @IANKIRKPATRICK @ROSSGOLAN
by
Admin
Tue Aug 29, 2017 8:40 pm
»
NEW TRACKS: @RITAORA • 'THE SINGLE MOST AMAZING..' • @ATLANTICRECORDS • @ALITAMPOSI @thisisWATT @JIMMYNAPES @DALLASK @GEORGIAKU @RITUALS
by
Admin
Wed Aug 16, 2017 2:55 pm
»
CREDITS: @KATYPERRY • 'WITNESS' • @CAPITOLRECORDS @METAMORPHOSISMU @SARAHHUDSONuvs @FERRAS @MAXOPEDIA10 @DJMUSTARD @MIKEWILLMADEIT
by
Admin
Wed Aug 16, 2017 2:26 pm
»
CREDITS: @KESHA • 'RAINBOW' • @RCARECORDS @RCALABELGROUPUK @JUSTTRANTER @RICKYREED
by
Admin
Wed Aug 16, 2017 1:25 pm
»
CREDITS: @BEBEREXHA • AYF 1+2 [EP] • @WBR • @STARGATE @FRANKDUKES @RCITY @DJMUSTARD
by
Admin
Fri Aug 11, 2017 11:43 am
Top posting users this week

RIHANNALouvre
[advert clip]
[Robyn Fenty] [Glass John]
BEBE REXHANaughty
[no rap]
[Bleta Rexha, Lauren Christy] [DJ Mustard] [Offset]
TAYLOR SWIFTCall It What You Want
[Taylor Swift] [Jack Antonoff]
LP:
Future x Ed Sheeran
ELLA MAINaked
[Mai, Sam 'Hook' Jean] [DJ Mustard, Tom Strahl]
RAYE x MR EAZIDecline
[Rachel Keen, Jin Jin] [Fraser T Smith] [Ja Rule/Irv Gotti/7]
ALMA x FRENCH MONTANAPhases
[KDA Remix]
DJ PREMIER X ASAP FERGOur Streets
[Chris Martin]
NOAH CYRUSAgain
[Acoustic]
[Cyrus] [Labrinth]
PRETTYMUCHOpen Arms
[Savan Kotecha] [Peter Carlsson] [Ilya] [PRETTYMUCH]
MIGUELTold You So
[Pimentel] [Jeff Bhasker, Happy Perez] [Mark 'Spike' Stent]
LIL' KIMTook Us A Break
[Kimberley Jones]
CAMDiane
[Camaron Ochs] [Tyler Johnson, Jeff Bhasker]
CHARLI XCX x DAVID GUETTA x FRENCH MONTANADirty Sexy Money
[Charlotte Emma Aitchison, Noonie Bao] [Alex 'AG' Cook] [David Guetta, Afrojack, Skrillex]
SIAChristmas Is Coming
[Sia Furler] [Greg Kurstin]
NERD x RIHANNALemon
[Pharrell Williams] [vp Kuk Harrell]
MADISON BEERSay It To My Face
[Madison Beer, Sarah Aarons] [Fred Ball]
LP:
Paul "Phamous" Shelton, Madison Love, Brittany "Delacey" Amaradio, King Henry, Rachel Furner, OAK, Trevor 'Trevorious' Brown, Zaire Kaolo
JONES
[Cherie Jones-Mattis] [Isabella "Isa Machine" Summers, Mark "TIEKS" Tieku]
YEBBAEvergreen
[Yebba Smith, Jin Jin] [George Moore]
LP:
Diane Warren, Andrew "Pop" Wansel, Tayla Parx, Chris Loco, Two Inch Punch, Patrick "J. Que" Smith, Raphael Saadiq, Harmony "H-Money" Samuels
Star OST S2
[latest]
Time
[Melanie Fiona Hallim] [Maurice Willis pka Jimi Cravity]
Perfecta
[Trakformaz, Warehouse Music Group]
Don't You Worry
x Queen Latifah
[Antea & Anesha Birchett] [Darkchild, King Midas]
So Sick
x Luke James
[Crystal Johanna Carr, Trev'Le Waltower Jr, Deontrez McCluskey] [Darkchild, King Midas]
Ratchet Life
[June's Diary] [Crystal Johanna Carr, Deontrez McCluskey] [Douglas Whatley, Prem Midha] [C. 'Tricky' Stewart]
Pull Up
x Luke James
[Johnta Austin] [Justin Henderson of Tha Bizness]
Suga
[PT. II]
[Angela Beyince, Joseph Alonzo Bereal] [Needlz, Tyrane Bell] [Remix: 'Jd']
Little Bird
[Asia Bryant] [Tyler Accord pka Lophiile]
U Don't Know Me
[Makeba Riddick, Kevin Ross] [Troy Taylor, Troy Oliver]
Bad Bish
[Tia Marie] [Warehouse Music Group]
Ain't Thinkin' 'Bout You
[Romika Faniel, Midian Mathers, Kesha Brooks] [Brian Bates pka Killah B, Maurice Willis pka Jimi Cravity]
KYGO  - Kids In Love
00
Riding Shotgun
x Bonnie McKee x Oliver Nelson
[Kygo, Oliver Nelson] [Bonnie Leigh McKee, Jessie E. Malakouti pka edenxo]
00
Stranger Things
x One Republic
[Kygo] [Ryan Tedder, Casey Smith]
00
With You
x Wrabel
[Kygo, Drew Pearson] [Stephen Wrabel, Erik Hassle]
00
Permanent
x JHart
[Kygo, Johnny Price] [James Abrahart]
00
I See You
x Billy Raffoul
[Kygo] [Billy Raffoul, Jaramye Daniels, Morten Pilegaard]
00
Stargazing
x Justin Jesso
[Kygo] [Justin Stein, Jamie Hartman, Stuart Crichton]
00
It Ain't Me
x Selena Gomez
[Kygo, watt] [Selena Gomez, Alexandra Tamposi, Brian Lee, Andrew Watt]
00
First Time
xEllie Goulding
[Kygo, Hitimpulse] [Ellie Goulding, Sara Hjellstrom pka Shy Carter, Jenson Vaughn, Fanny Hultman] [Alexsej Vlasenko, Jonas Kalisch, Jeremy Chacon, Henrik Meinke]
00
This Town
x Sasha Sloan
[Sasha Sloan, Noonie Bao] [Kygo]
00 You're the Best Thing About Me[/b] x U2
[Kygo] [Bono The Edge Adam Clayton Larry Mullen Jr.] [Jacknife Lee Steve Lillywhite Ryan Tedder]
Emeli Sande - KINGDOM COME
[EP]
P:
Craze & Hoax, Illangelo/Billy Walsh pka Somewhere Else, Rachet, ProducerWez
Served Like A Girl
[OST]
tracks written and produced by Linda Perry:
2 Hey Boy
Natasha Bedingfield
5 Dancing Through the Wreckage
Pat Benatar
6 America
Christina Aguilera
3:48 Album Only
9 Medicine Man
Gwen Stefani
10 Halfway Gone
P!nk
13 End of the Night
Lykke Li
Maroon 5 - 'Red Pill Blues'
01
Best 4U
[Levine Julian Bunetta John Ryan Jacob Hindlin Alexander Izquerdio Andrew Haas Ian Franzino]
[Bunetta Afterhrs Noah Passavoy]
02
What Lovers Do
[feat. SZA]
[Levine Brittany Hazzard Solána Rowe/ Oladayo Olatunji Jason Evigan/ Rådström Elina Stridh]
[NEIKED Sam Farrar Ben Billions Evigan Passovoy]
03
Wait
[Levine Ryan Hindlin Ammar Malik]
[Ryan]
04
Lips On You
[Levine Charlie Puth Hindlin Julia Michaels]
[Puth]
05
Bet My Heart
[Levine Ryan Hindlin Phil Shaouy]
[Ryan Passavoy]
06
Help Me Out
[feat. Julia Michaels]
[Levine Michaels Thomas Wesley Pentz Justin Tranter]
[Diplo Farrar Passavoy]
07
Who I Am
[feat. LunchMoney Lewis]
[Levine Eric Frederic Malik Lewis Teddy Geiger II Ryan Hindlin]
[Ricky Reed]
08
Whiskey
[feat. A$AP Rocky)
[Levine Ryan Hindlin Tinashe Sibanda [T-Collar/Rationale] ]
[Ryan JKash]
09
Girls Like You
[Levine Henry Walter Hazzard Evigan]
[Cirkut Evigan]
10
Closure
[Levine Ryan Hindlin Malik Shaouy]
[Ryan Paul Passavoy]
11
Denim Jacket
[Levine James Alan Ghaleb/ Kelleher Barnes Kohn/ Oscar Gorres Hindlin]
[TMS OzGo]
12
Visions
[Levine Ryan Ogren Nick Bailey Jared Watson Dustin Bushnell]
[Ryan Ogren Nick Bailey]
13
Plastic Rose
[Levine Ghaleb Gorres Hindlin]
[OzGo]
14
Don't Wanna Know
[feat. Kendrick Lamar]
[Levine Levin Ryan Hindlin Malik Kurtis McKenzie Jon Mills Alex Ben-Abdallah]
[Benny Blanco The Arcade Louie Lastic]
15
Cold
[feat. Future]
[Levine Ryan Kasher Tranter Shaouy]
[JKash Paul Ryan]
Sam Smith - 'The Thrill Of It All'
1. "Too Good at Goodbyes"
Sam Smith James Napier Tor Hermansen Mikkel Eriksen
Steve Fitzmaurice Jimmy Napes
3:21
2. "Say It First"
Smith Napier James Ho
Fitzmaurice Napes Malay
4:07
3. "One Last Song"
Smith Napier Tyler Johnson Charles Emanuel Smalls
Fitzmaurice Napes Johnson
3:12
4. "Midnight Train"
Smith Napier Ho
Fitzmaurice Napes Malay
3:27
5. "Burning"
Smith Jason Boyd Dominic Jordan Jimmy Giannos
Fitzmaurice Napes
3:23
6. "Him"
Smith Brendan Grieve Reuben James
Fitzmaurice Grieve
3:10
7. "Baby, You Make Me Crazy"
Smith Napier Emile Haynie
Fitzmaurice Napes Haynie
3:27
8. "No Peace" (featuring YEBBA)
Smith Napier Yebba Smith
Fitzmaurice Napes
4:43
9. "Palace"
Smith Johnson Camaron Ochs pka CAM
Fitzmaurice Johnson
3:07
11. "Nothing Left for You"
Smith Napier
Fitzmaurice Napes
3:46
12. "The Thrill of It All"
Smith Grieve James
Fitzmaurice Grieve
3:28
13. "Scars"
Smith Grieve
Fitzmaurice Grieve
3:03
14. "One Day at a Time"
Smith Simon Aldred
Fitzmaurice Napes
Upcoming:JONESLP:
Laconic (Tom Grennan), Ollie Green (Kara Marni), Starsmith (Jess Glynne), Arnthor Birgisson (Enrique Iglesias), Martin Sjolie (Sam Smith), Lostboy (Mabel McVey), Ed Harcourt (James Bay) and Sky Adams / Wayne Hector (Rita Ora), Laura Dockrill (Jessie Ware), Danny Shah (Imani Williams), Lucy "Pawws" Taylor (Dua Lipa), Max McElligott (Joy Crookes), Rachel Furner (Craig David), Tom Havelock (Sinead Harnett) and Lauren Aquilina
Alessia Cara x Ricky ReedDaya x Sean DouglasLP:
Toby Gad (John Legend), Chloe Angelides (Era Istrefi), Deputy (Mack Wilds), Sasha Sloan (Camila Cabello), Jesse Saint John (Marina Diamandis), Lukas "Lulou" Loules, Simon Wilcox, Leland/James Newman/Stargate/Sir Nolan[/b]
TAYA x Eyelar x Adam SampsonLP:
Emma Davidson Dillon/Wayne Hector/Artnhor / Diztortion, Mark Ralph, Nicola Roberts, Felix Snow, Al Shux, Karen Poole, Tom Havelock, Jonas Jeberg, Anjulie
Camila Cabello x Billy Walsh x Louis BellLP:
Max Martin/Savan Kotecha/Ilya, Ricky Reed, Andrew 'Pop' Wansel, Ryan Tedder, Zach Skelton / Pharrell, Charli XCX, Ed Sheeran, Stargate/Charli XCX/Noonie Bao/Sasha Sloan, Starrah, Ali Tamposi/watt/Brian Lee/Louis Bell, Frank Dukes, Sia/Benny Blanco/Cashmere Cat/Happy Perez, Benny Blanco/Cashmere Cat/Rock City, Bibi Bourelly/Jesse Shatkin
Sinead Hartnett x STiNTAnne Marie x Emily Warren x LOCOLP:
TMS, Fraser T. Smith, Bless Beats, Justin Parker, Greg Wells, Rick Nowels, Jesse Shatkin, Knox Brown, Digital Farm Animals, Moon Willis, Jamie Scott, Adriano Buffone, Jonas Jeberg, Fred Cox, Mojam / RAYE, Amy Wadge, Stacy Barthe, Chelcee Grimes, Natasha Bedingfield, Jin Jin, Sasha Sloan, Eyelar, Negin Djafari, Kamille, Jennifer Decilveo, Tash Phillips, Wayne Hector, Ed Sheeran, Iain James, Jean Baptiste Kouame, Levi Lennox, JHart.
Kara Marni x Lauren DockrillLP:
Amy Wadge, Lauren Aquilina, Fabienne, Trey Campbell, Autumn Rowe, Grace Tither, Mullally, Steph Jones, Andrea Martin, Rachel Furner, Eyelar, Kingsley Brown, Maegan Cottone, Grace Barker, and Frances / The Invisible Men, Mac & Phil, Chris Loco, Lostboy, Maths Time Joy, Pantha, Fred Cox, Laconic, Joel Compass, Aston Rudi, MNEK
Miguel - 'War & Leisure'
[LP]
Kamille - My Head's A Mess
[EP]
LP:
Linus Nordstrom/Frank Nobel [Goldfingers], Ritual, Chris Loco, Wayne Hector, Two Inch Punch, BullySongs, Fred Ball, Dantae Johnson, MakeYouKnowLove
Tinashe - Faded Love
F/ Future[/b]
[Future] [Tinashe, Sasha Sloan, Noonie Bao] [StarGate]
Steve Aoki - Paralyzed
[feat. Lauren Jaregui]
Ne-Yo - Push Back
[feat. Bebe Rexha, Stefflon Don]
Pussycat Dolls - TBA
[LP]
Mabel
[LP]
P/W: Electric, Lucy 'Pawws' Taylor, MNEK, Negin Djafari, Tre Jean Marie
Little Mix - 'Glory Days' [Platinum Edition] - Syco/Columbia
[LP]
[4x rap versions, 3x new tracks]
If I Get My Way
[RAYE, ROMANS] [TMS]
Is Your Love Enough
[Eyelar Mirzazadeh] [Fred Gibson] [Henrik Michelsen]
Dear Lover
[Eyelar Mirzazadeh, ROMANS] [Fred Gibson] [The Electric]
Katharine McPhee -  'I Fall In Love Too Easy'
[jazz standards - LP]
K. Michelle - 'Kimberly: The People I Used To Know' - Atlantic
[LP]
1. "Welcome to the People I Used to Know"
2. "Alert"
3. "God, Love, Sex and Drugs"
4. "Make This Song Cry"
5. "Crazy Like You"
6. "Kim K"
7. "Takes Two (featuring Jeremih)"
8. "Rounds"
9. "The Bully Game Interlude"
10. "Either Way (featuring Chris Brown)" [Hitmaka]
11. "Birthday"
12. "Fuck Your Man"
13. "No Not You"
14. "Giving Up On Love"
15. "Help Me Grown Interlude"
16. "Heaven"
17. "Run Don't Walk"
18. "Industry Suicide Interlude"
19. "Talk To God"
20. "Brain On Love"
21. "Woman Of My World"
22. "Princess Nokia Outro"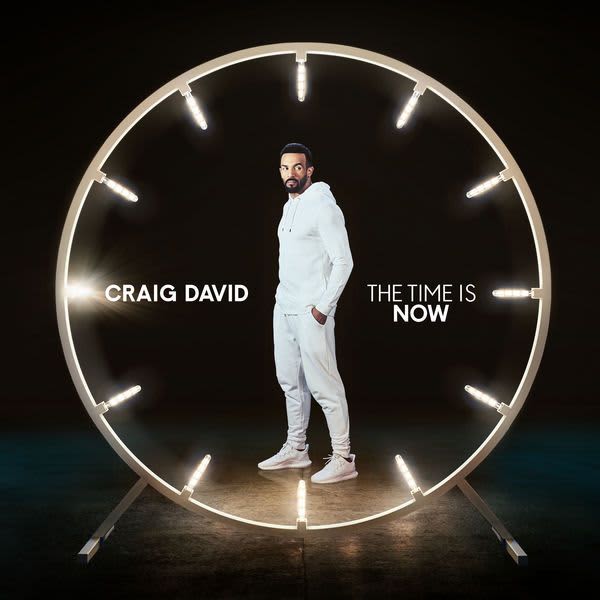 Craig David - 'The Time Is Now' - EpicDiztortion, MNEK, Fraser T Smith, Jonas Blue, ROMANS, Carmen Reece{Helen Jayne Culver}, Ed Drewett, KAYTRANADA, Rachel Furner{Tich}, Talay Riley, Tre Jean Marie, Chase & Status, Steve Mac
Paloma Faith - 'The Architect'
01 Evolution F/ Samuel L Jackson
---[Paloma Faith]
02 The Architect
---[Paloma Faith, Ed Harcourt] [David Arnold]
03 Guilty
---[Paloma Faith, Ella Henderson, TMS]
04 Crybaby
---[Paloma Faith, Cleo Tighe, Lindy Robbins, Starsmith]
05 I'll Be Gentle F/ John Legend
---[Paloma Faith, Zak Abel, TMS] [David Arnold]
06 Politics Of Hope F/ Owen Jones
---[Paloma Faith]
07 Kings And Queens
---[Paloma Faith, Jesse Shatkin & Cass Lowe]
08 Surrender
---[Rag n Bone Man, Ed Harris, J Green]
09 Warrior
---[Sia, Sam Dixon] [David Arnold]
10 Til I'm Done
---[Paloma Faith, Wayne Hector, John Newman, TMS]
11 Lost And Lonely
---[Paloma Faith, Eg White]
12 Still Around
---[Paloma Faith, Chris Stracey, Tobias Jesso Jr]
13 Pawns F/ Baby N'Sola, Janelle Martin & Naomi Miller
---[...]
14 WWIII
---[Paloma Faith, Ilsey Juber, Jesse Shatkin]
15 Love Me As I Am
---[Paloma Faith, Carla Marie Williams, Arnthor & Klas Åhlund]
16 Power To The Peaceful
---[...]
17 Tonight's Not The Only Night
---[Paloma Faith, Eg White]
18 My Body
---[Paloma Faith, Jin Jin, Starsmith & Knox Brown]
19 Price Of Fame
---[Paloma Faith, Homer Steinweiss, Thomas Brenneck]
---
Permissions in this forum:
You
cannot
reply to topics in this forum