Latest topics
»
SHELVED/SESSIONS: @Louisa • 'Roads To Rome' • Epic/Simco [November 18, 2016 / 2018]
by
Admin
Mon Jul 27, 2020 9:23 am
»
UPCOMING: KYLIE MINOGUE• 'DISCO' • BMG [2020]
by
Admin
Fri Jul 24, 2020 5:26 pm
»
SHELVED: @EllaHenderson • 'Chapter II' • Epic/Simco [2017]
by
Admin
Thu Jul 23, 2020 5:28 pm
»
UPCOMING: ALLY BROOKE • LP1 • ATLANTIC/latium
by
Admin
Thu Jul 23, 2020 5:24 pm
»
UPCOMING: ELLA HENDERSON • LP2 • WBR/MAJOR TOMS/ASYLUM
by
Admin
Thu Jul 23, 2020 5:23 pm
»
UPCOMING: AVA MAX • LP1 • ATLANTIC
by
Admin
Thu Jul 23, 2020 5:20 pm
»
UPCOMING: PIA MIA • LP1 • UMG/REPUBLIC
by
Admin
Thu Jul 23, 2020 4:18 pm
»
CREDITS: TOVE LO • 'SUNSHINE KITTY [DELUXE]' • ISLAND [2020]
by
Admin
Wed Jul 22, 2020 2:43 pm
»
CREDITS: JESSIE WARE • 'WHAT'S YOUR PLEASURE?' • VIRGIN [2020]
by
Admin
Wed Jul 22, 2020 2:38 pm
»
CREDITS: ELLIE GOULDING • 'BRIGHTEST BLUE' - 'EG 2.0' • POLYDOR/FIRST ACCESS [2020]
by
Admin
Wed Jul 22, 2020 2:28 pm
»
CREDITS: @KMICHELLE • 'THE PEOPLE I USED TO KNOW' • ATLANTIC/WBR • GOLDIIE, JEREMIAH BETHEA, PRISCILLA RENEA, JEREMIH, CLAUDE KELLY, CARMEN REECE
by
Admin
Sat Dec 09, 2017 10:09 am
»
CREDITS: CALUM SCOTT • 'ONLY HUMAN' • CAPITOL [08/03/18]
by
Admin
Fri Dec 08, 2017 6:35 am
»
NEW SINGLES: @CAMILACABELLO • 'CAMILA' • @EPIC_RECORDS @SYCO • JAN 12TH
by
Admin
Fri Dec 08, 2017 6:35 am
»
NEW MUSIC FRIDAY: 08/12/17 @SPOTIFY @ASCAP @BMI
by
Admin
Fri Dec 08, 2017 6:24 am
»
TAYLOR SWIFT • 'reputation' • BIG MACHINE • MAX MARTIN / SHELLBACK / OSCAR GORRES / OSCAR HOLTER / ALI PAYAMI / JACK ANTONOFF
by
Otaku
Thu Dec 07, 2017 8:46 pm
»
CHARLI XCX • 'POP2' • WBR
by
Otaku
Thu Dec 07, 2017 8:26 pm
»
CREDITS: @STAR • S1+S2 • @UMG @REPUBLICRECORDS •@wordtoJUDE @BRITTANYOGRADY @RYANDESTINY @FOXTV @NETFLIX @FOXNATION
by
Admin
Thu Dec 07, 2017 11:57 am
»
NEW MUSIC FRIDAY: 01/12/17 @SPOTIFY @ASCAP @BMI
by
Admin
Sun Dec 03, 2017 6:50 am
»
NEW MUSIC FRIDAY: 24/11/17 @SPOTIFY @ASCAP @BMI
by
Otaku
Sat Dec 02, 2017 8:09 pm
»
CREDITS: @MATTTERRY93 • 'TROUBLE' • SYCO/EPIC
by
Otaku
Sat Dec 02, 2017 8:04 pm
»
NEW MUSIC FRIDAY: 17/11/17 @SPOTIFY @ASCAP @BMI
by
Otaku
Mon Nov 20, 2017 5:14 pm
»
NEW MUSIC FRIDAY: 10/11/17 @SPOTIFY @ASCAP @BMI
by
Otaku
Mon Nov 20, 2017 4:28 pm
»
DISCOGRAPHY: TOVE LO • 'BLUE LIPS' • UMG / 'LADY WOOD' / 'QUEEN OF THE CLOUDS'
by
Admin
Thu Nov 09, 2017 7:51 pm
»
NEW MUSIC FRIDAY: 03/11/17 @SPOTIFY @ASCAP @BMI
by
Admin
Thu Nov 02, 2017 4:01 pm
»
NEW MUSIC FRIDAY : 27/10/17
by
Admin
Thu Nov 02, 2017 3:01 pm
»
NEW MUSIC FRIDAY: 20/10/17 @SPOTIFY @BMI @ASCAP
by
Otaku
Thu Oct 26, 2017 12:45 am
»
CREDITS: @AGNEZMO x @only1DANJA • X • Jim Beanz/Goldiie/Jamaica Smith
by
Admin
Wed Oct 18, 2017 8:46 pm
»
NEW MUSIC FRIDAY: 06/10/17 @SPOTIFY @ASCAP @BMI
by
Admin
Sun Oct 15, 2017 6:50 am
»
NEW TRACKS: KELLY CLARKSON • 'MEANING OF LIFE' • @ATLANTICRECORDS
by
Otaku
Sat Oct 14, 2017 6:17 pm
»
NEW MUSIC FRIDAY: 13/10/17 @SPOTIFY @ASCAP @BMI
by
Otaku
Sat Oct 14, 2017 6:02 pm
»
• CHECK OUT OUR LATEST PLAYLISTS/CREDITS @SPOTIFY PAGE •
by
Admin
Wed Oct 11, 2017 4:38 pm
»
CREDITS•UNRELEASED: @ESMEEDENTERS • @INTERSCOPE TENNMAN • @JUSTINTIMBERLAKE @FAUNTLEROY @ESTERDEAN @TOBYGAD
by
Admin
Wed Oct 11, 2017 4:37 pm
»
DISCOGRAPHY: @4everBRANDY • @ATLANTICRECORDS @EPIC_RECORDS @RODNEYJERKINS @TIMBALAND
by
Admin
Sun Oct 08, 2017 6:44 pm
»
DISCOGRAPHY: @TAMARBRAXTONher • [1996-2017] @RODNEYJERKINS @TRICKYSTEWART @VINCENTHERBERT @EPIC_RECORDS @DREAMWORKS
by
Admin
Wed Oct 04, 2017 2:24 pm
»
NEW MUSIC FRIDAY: 29/09/17 @SPOTIFY @ASCAP @BMI
by
Admin
Wed Oct 04, 2017 10:38 am
»
UPCOMING: @ERAISTREFI • ULTRARECS • @iSTARRAH @ALEXPURPLE71 @CHLOEANGELIDES @RAYE @thisisROMANS @TMSldn
by
Admin
Tue Oct 03, 2017 8:50 pm
»
NEW TRACKS: @TINASHE • 'JOYRIDE' • @RCARECORDS • @MIKEWILLMADEIT @DEV_HYNES @STARGATE @JUSTTRANTER @imJMICHAELS
by
Otaku
Mon Oct 02, 2017 11:44 pm
»
CREDITS: @DDLOVATO • 'TELL ME YOU LOVE ME' • @UMG @TAYLAPARX @DJMUSTARD @OAKwud @NOONIEBAO
by
Otaku
Mon Oct 02, 2017 11:12 pm
»
CREDITS: @BEAMILLER • 'blue/red/yellow' • @SYCO @HOLLYWOODRECS • @OAKwud @STEPHJONESmusic
by
Admin
Thu Sep 28, 2017 1:09 pm
»
[in progress] @JLO • 'LIVE IT UP' [LP] • @REDONE_official /@CAPITOLRECORDS [12-13] @DIANAVICKERS @ENRIQUEIGLESIAS
by
Otaku
Thu Sep 28, 2017 1:20 am
»
NEW MUSIC FRIDAY: 22/09/17 @SPOTIFY @ASCAP @BMI
by
Admin
Wed Sep 27, 2017 1:52 pm
»
CREDITS: @JLO • 'LOVE?' • @EPIC_RECORDS SESSIONS • @PHARRELL @AMANDAGHOST
by
Admin
Mon Sep 25, 2017 9:43 pm
»
CREDITS: @KMICHELLE • 'A REBELLIOUS SOUL' • @ATLANTICRECORDS •
by
Admin
Mon Sep 25, 2017 6:03 pm
»
CREDITS: @FERGIE • 'DOUBLE DUTCHESS' • @BMG @CHARLIEPUTH @POLOWDADON @JUSTTRANTER @NICKIMINAJ
by
Admin
Mon Sep 25, 2017 5:57 pm
»
CREDITS: @weareGALANTIS • 'The Aviary' • @WBR • @CandyShields @ROZESsounds @KazPoole [09/15/17]
by
Otaku
Wed Sep 20, 2017 10:40 pm
»
NEW SINGLE: @TONIBRAXTON • 'SEX & CIGARETTES' • @ATLANTICRECORDS • @FREDBALL @KENNYEDMONDS
by
Otaku
Wed Sep 20, 2017 9:40 pm
»
CREDITS: @TONIBRAXTON • 'PULSE' • @ATLANTICRECORDS • @RODNEYJERKINS @BIGSHIZ @ROBINTHICKE @STARGATE @CLAUDEKELLY
by
Otaku
Wed Sep 20, 2017 9:12 pm
»
CREDITS: @KMICHELLE • 'MORE ISSUES THAN VOGUE' • @ATLANTICRECORDS •
by
Admin
Wed Sep 20, 2017 10:25 am
»
DISCOGRAPHY: JESSICA ASHLEY KARPOV pka @HARLOEmusic
by
Admin
Fri Sep 15, 2017 3:49 pm
»
CREDITS: @itsRANGE • 'NO STRINGS' • @ROCNATION / STARROC / EPIC • @STARGATE
by
Admin
Fri Sep 15, 2017 3:46 pm
»
CREDITS: @JESSIEWARE • 'GLASSHOUSE' • @UMG • @imJMICHAELS @KIAHVICTORIA @POPWANSEL @itstheMARU @ROSSGOLAN
by
Admin
Thu Sep 14, 2017 10:25 pm
»
CREDITS: @SJADEmusic • 'MY NAME IS SAMANTHA JADE' • JIVE/ZOMBA • @TIMBALAND @RODNEYJERKINS @MISCHKE
by
Admin
Wed Sep 13, 2017 9:22 am
»
CREDITS: @iamBRIDGETKELLY • 'SOMETHING DIFFERENT' • @ROCNATION • @FAUNTLEROY @DRAKE @STARGATE @TOBYGAD @LINDAPERRY
by
Admin
Tue Sep 12, 2017 5:37 am
»
The Waiting Room
by
Admin
Mon Sep 11, 2017 4:32 am
»
[in progress] @ALEXANDRABURKE • 'OVERCOME' • @SYCO /EPIC • @BRUNOMARS @ANDREAMARTIN @AUTUMNROWE
by
Admin
Sat Sep 09, 2017 12:58 pm
»
[in progress] @LEONALEWIS • 'GLASSHEART' • @SYCO /EPIC • @EMELISANDE @AUTUMNROWE @ARIELRECHTSHAID
by
Admin
Sat Sep 09, 2017 11:52 am
»
[in progress] PUSSYCAT DOLLS • 'PCD' / 'DOLL DOMINATION' • @INTERSCOPE •
by
Admin
Fri Sep 08, 2017 12:42 pm
»
[in progress] @LEONALEWIS • 'SPIRIT' • @SYCO /J RECORDS • @EHUDMUSIC @STARGATE @NEYO @JOHNTAAUSTIN
by
Admin
Thu Sep 07, 2017 2:46 pm
»
[in progress] @LEONALEWIS • 'ECHO' • @SYCO /J RECORDS • @ONEREPUBLIC @EVANBOGART @STARGATE @NEYO
by
Admin
Thu Sep 07, 2017 2:41 pm
»
[in progress] @BEYONCE • 'IAM / SASHA FIERCE' • @COLUMBIARECORDS
by
Admin
Thu Sep 07, 2017 2:29 pm
»
NEW TRACKS: @CHARLI_XCX • 'XCX GIRL IN AN XCX WORLD' • @ATLANTICRECORDS
by
Otaku
Fri Sep 01, 2017 4:01 pm
»
CREDITS: @itsMELANIEAMARO • 'TRULY' • @SYCO @EPIC_RECORDS
by
Admin
Thu Aug 31, 2017 5:42 pm
»
CREDITS: @MAROON5 • 'RED PILL BLUES • @INTERSCOPE /222 • @imJMICHAELS @DIPLO @CHARLIEPUTH @SZA @itsDYO @JUSTTRANTER @itsJACOBKASHER @itsBENNYBLANCO
by
Admin
Wed Aug 30, 2017 6:33 pm
»
CREDITS: 4H • @FIFTHHARMONY • @EPIC_RECORDS @SYCO • [AUG 25] @TAYLARPARX @CANDYSHIELDS @HARMONYBOE @JASONEVIGAN
by
Admin
Tue Aug 29, 2017 10:08 pm
»
NEW TRACKS REGISTERED: @BEBEREXHA • 'ALL YOUR FAULT' [LP] • @WBR • @DJMUSTARD @STARGATE @ISLEYJ @TIMBALAND @SEANDMUSIC @COOKCLASSICS @TALAYRILEY @EKIDDBOGART @INVISIBLEMENuk @IANKIRKPATRICK @ROSSGOLAN
by
Admin
Tue Aug 29, 2017 8:40 pm
»
NEW TRACKS: @RITAORA • 'THE SINGLE MOST AMAZING..' • @ATLANTICRECORDS • @ALITAMPOSI @thisisWATT @JIMMYNAPES @DALLASK @GEORGIAKU @RITUALS
by
Admin
Wed Aug 16, 2017 2:55 pm
»
CREDITS: @KATYPERRY • 'WITNESS' • @CAPITOLRECORDS @METAMORPHOSISMU @SARAHHUDSONuvs @FERRAS @MAXOPEDIA10 @DJMUSTARD @MIKEWILLMADEIT
by
Admin
Wed Aug 16, 2017 2:26 pm
»
CREDITS: @KESHA • 'RAINBOW' • @RCARECORDS @RCALABELGROUPUK @JUSTTRANTER @RICKYREED
by
Admin
Wed Aug 16, 2017 1:25 pm
»
CREDITS: @BEBEREXHA • AYF 1+2 [EP] • @WBR • @STARGATE @FRANKDUKES @RCITY @DJMUSTARD
by
Admin
Fri Aug 11, 2017 11:43 am
Top posting users this week

Justine SkyeGoodlove
[PARTYNEXTDOOR] [Frank Dukes] [Kuk Harrell]
Selena Gomez x Iggy AzaleaGirl Crush
[15sec clip]
Revival
[?]
[StarGate] [?]
Camila CabelloNever Be The Same
[Cabello, Noonie Bao, Sasha 'Sloan' Yatchenko] [Adam Feeney pka Frank Dukes, Jacob Ludwig Olofsson & Leo Rami Dawod pka Jarami]
Real Friends
[Cabello, Billy Walsh, Brian Lee, Mustafa 'The Poet' Ahmad] [Frank Dukes, Louis Bell]
Charli XCXOut Of My Head
x Tove Lo x ALMA
[Charli XCX, Tove Lo, ALMA] [AG Cook, SOPHIE]
Taylor SwiftReady For It?
[BloodPop Remix]
Grace CarterAshes
[Carter, RITUAL] [Mike Dean, The 23rd - George & Henry Flint]
Liv DawsonHush
[Dawson] [Jimmy Napes]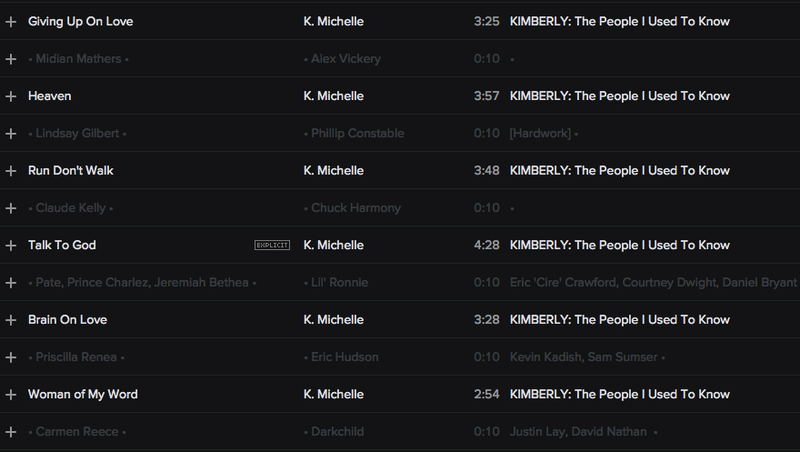 Upcoming:Camila CabelloCAMILA
[Epic/Syco]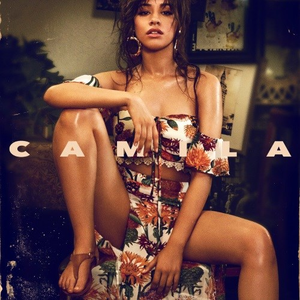 P/W:
Max Martin/Savan Kotecha/Ilya, Sasha Sloan/Ricky Reed, OAK/Andrew 'Pop' Wansel, PARTYNEXTDOOR, Ammar Malik / Pharrell, Charli XCX, Frank Dukes, Diplo
Justin Tranter/Ryan Tedder/Zach Skelton/Louis Bell/Frank Dukes, Ed Sheeran/Steve Mac, Billy Walsh, Mustafa 'The Poet' Ahmad, Stargate/Charli XCX/Noonie Bao/Sasha Sloan, Starrah, Ali Tamposi/watt/Brian Lee, Brian Lee, Louis Bell, Sia/Benny Blanco/Cashmere Cat/Happy Perez, Benny Blanco/Cashmere Cat/R City, Bibi Bourelly/Jesse Shatkin
All These Years
[Gary Lightbody, Johnny McDaid] [???]
In The Dark
[RAYE, Fred Gibson & Electric] [???]
Justine Skye • Ultraviolet • RocNation
[LP tracklist]
1 Wasteland
2 Goodlove
3 U Don't Know
4 Back For More
5 Don't Think About It
6 You Got Me
7 Heaven
8 Push Ya
9 Lil' Boy
10 Best For Last
TinasheJoyRide
[Atlantic]
Faded Love
F/ Future
[Future] [Tinashe, Sasha Sloan, Noonie Bao] [StarGate]
Eat You Up
[Kachingwe, Alexandra Govere] [MNEK]
Sessions:
Ester Dean, Rudimental, DJ Mustard, BloodPop, Hitmaka/Goldiie [Gabrielle Nowee]/A1 Bentley, Benny Cassette, Komi Al-Hakam, NOVAWAV
Supa Dups/Nineteen85/DVSN, Eyelar/Arrow Benjamin/Fred Ball, Julia Michaels/Justin Tranter/Dev Hynes/StarGate, Travis Scott, Hit-Boy/Allen Ritter, Jonas Jeberg/Sam Hook/Steve Wyreman/Bryan Jackson, Emma Rohan/Martin Sjolie, Chloe Angelides/Rob Allen/Lulou/Alex Purple/Tom Talomaa/Matthew Engst, DBERG/Jason Martin, Christina Milian/Christian Chavez/Young Thug
Tricky, The-Dream, Boi-1-Da/Illangelo/Young Thug/Vinylz/Allen Ritter, Isley Juber/Simon Wilcox/Sir Nolan/Nasri, Sarah Aarons, Mike WiLL Made It, Chloe Angelides/Lulou/Alex Purple, Joel Compass/'Wolf Cousins'/Soaky Siren, Chris Brown, AMMO/Cashmere Cat, Metro Boomin/LaTasha Williams/Bobby Brackins, Snakehips/Cass Lowe, Ina Wroldsen/GRADES/Jax Jones, GTA, KDA/MNEK, DPat, Brent Reynolds/The Beat Bully, Sango/ATU, Stephen Spencer, Dev Hynes/Babydaddy/Nicole Roberts
EminemREVIVAL
[Interscope]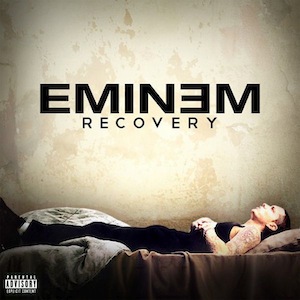 Like Home
f.
Alicia Keys
[x Skylar Grey x Andrew Jackson]
[Dr. Dre, Mark Batson]
Walk On Water
f.
Beyonce
[x Skylar Grey]
[Rick Rubin, Skylar Grey]
Need Me
f.
P!nk
[x Skylar Grey]
Tragic Endings
f.
Skylar Grey
[x Skylar Grey]
Nowhere Fast
f.
KehlaniBad Husband
f.
X Ambassadors
[Alex Da Kid]
River
f.
Ed SheeranKara MarniJust Us
[Marni, Arlissa] [All About She]
Rita Ora x Bebe Rexha x Charli XCX x RAYE x ???Girls
[Ora, Ali Tamposi, watt, Brian Lee] [Bebe Rexha, Charli XCX, RAYE] [Jonny Coffer]
Ne-Yo - Push Back
[feat. Bebe Rexha, Stefflon Don]
Rihanna - Momma
[anti?]
[Fenty, The-Dream] [Timbaland, Glass John]
Ella Henderson - Ugly
[Ella Henderson, Sasha Sloan] [Two Inch Punch]
James Arthur & Ella Henderson - Let's Go Home Together
[James Arthur, Ella Henderson] [TMS]
SessionsMelissa Steele x ADP x Chiara Hunter
/
Ray BLK x Camille Purcell
/
Jess Kent x Justin Tranter
/
Shaznay Lewis x Fred BallKehlaniLP:
Jermaine Durpi/Bryan Michael Cox, Babyface/The Rascals, Ryan Tedder/Noel Zancanella/Brent Kutzle, JMIKE, Geoffro Cause, Jettmir Salli/Angel Lopez
Zara LarssonLP:
Jack Patterson/Caroline Ailin, MNEK, HitImpulse, Madison Love, Sermstyle, Brittany 'Delacey' Armadio, Jim Lavigne, William Wiik Larsen
Lady GaGaLP:
DJ White Shadow, Metro City, RedOne
RAYELP:
Billy Walsh/Illangelo[new], BloodPop/Julia Michaels, Sasha Sloan, D'Mile, Sarah Aarons, John Ryan, Ilsey Juber, Naughty Boy, Fred Ball, Evan Bogart, Julian Bunetta, Kane 'Kin' Parfitt, Wesley Muoria Chavez, Banx & Ranx, [ROMANS], [Eyelar], [Rihanna], [TMS], [John Legend]
Fraser T Smith/Jin Jin, Charli XCX/Noonie Bao, BloodPop, Fred Gibson, Jax Jones/MNEK/Jin Jin, Jacob Attwool
Christina AguileraLP:
40 Shebib, Anderson Paak, Mark Ronson, Linda Perry, Lianne La Havas, Janelle Monae, Thundercat, Ricky Reed/Lunchmoney Lewis, Taylor Parks
UsherLP:
Sebastian Kole, Justin Timberlake
RihannaLP:
RAYE/TMS, Camille Purcell/TMS, Alessia Cara, Glass John[?]
John LegendLP:
OAK/Dan Wilson, RAYE
YUNALP:
Chloe Angelides/Big Taste
Noah CyrusLP:
Benny Cassette, JR Rotem, Noonie Bao, Two Inch Punch, Tommy English, Breyan Isaac, NYLO, Sarah Hudson, Maegan Cottone, Caroline Ailin, Lauren Aquinila, Ross Golan, Justin Tranter, Madison Love, MoZella, Hannah Wilson,
Labrinth, Max Martin/Savan Kotecha/Ali Payami, Ilsey Juber/Dan Wilson, ROMANS, Jenna Andrews, Emily Warren/Britt Burton/Digital Farm Animals/Hudson Mohawke, AFsheen/Josh Cumbee, marshmello
NormaniLP:
StarGate
JONESLP:
Laconic, Ollie Green, Starsmith, Arnthor, Martin Sjolie, LOSTBOY, Ed Harcourtm, Sky Adams / Wayne Hector, Laura Dockrill, Danny Shah, Lucy "Pawws" Taylor, Max McElligott, Rachel Furner, Tom Havelock, Lauren Aquilina
Alessia CaraLP:
Ricky Reed
DayaLP:
Sean Douglas, Toby Gad, Chloe Angelides, Deputy, Sasha Sloan, Jesse Saint John, Lukas "Lulou" Loules, Simon Wilcox, Leland/James Newman/Stargate/Sir Nolan[/b]
TAYALP:
FRANCES/The Electric, Eyelar/Adam Sampson, Emma Davidson Dillon/Wayne Hector/Arnthor / Diztortion, Mark Ralph, Nicola Roberts, Felix Snow, Al Shux, Karen Poole, Tom Havelock, Jonas Jeberg, Anjulie, LOSTBOY, Chiara Hunter, Evan 'Kidd' Bogart, DYO, Ollie Green, Lauren Aquilina, Tre Jean Marie
Sinead HartnettLP:
STiNT, Autumn Rowe, Autumn Rowe/Craze & Hoax ['Sorry'], Darkchild, GRADES, Marlon Roudette[new]
Liam PayneLP:
Justin Tranter, Hailee Steinfeld, Ali Tamposi/watt/Brian Lee, Bibi Bourelly, Sean Garrett, Marlon Roudette, Sean Douglas, Jean Baptiste, Marlin Bonds, Scott Harris, Jaramye Daniels, Talay Riley, Sam Preston
Soulshock & Karlin, OAK/Zaire Kaolo, Pharrell, Digital Farm Animals, Dannyboystyles/Ben Billions, Jordan Riley, Matt Prime
JKash/Charlie Puth/Ammar Malik/Aaron Jennings/Noel Zancanella, Ed Sheeran/Steve Mac, ZEDD/Prince Charlez, Emily Warren/Nick Monson
Anne MarieLP:
Emily Warren/LOCO, TMS, Fraser T. Smith, Bless Beats, Justin Parker, Greg Wells, Rick Nowels, Jesse Shatkin, Knox Brown, Digital Farm Animals, Moon Willis, Jamie Scott, Adriano Buffone, Jonas Jeberg, Fred Cox, Mojam
RAYE, Amy Wadge, Stacy Barthe, Chelcee Grimes, Natasha Bedingfield, Jin Jin, Sasha Sloan, Eyelar, Negin Djafari, Kamille, Jennifer Decilveo, Tash Phillips, Wayne Hector, Ed Sheeran, Iain James, Jean Baptiste Kouame, Levi Lennox, JHart
Kara MarniLP:
Lauren Dockrill, Amy Wadge, Lauren Aquilina, Trey 'The Wiild' Campbell, Autumn Rowe, Grace Tither, Mullally, Steph Jones, Andrea Martin, Rachel Furner, Eyelar, Kingsley Brown, Maegan Cottone, Grace Barker, Frances
The Invisible Men, Mac & Phil, Chris Loco, Lostboy, Maths Time Joy, Pantha, Fred Cox, Laconic, Joel Compass, Aston Rudi, MNEK
Kamille - My Head's A Mess
[EP]
LP:
Linus Nordstrom/Frank Nobel [Goldfingers], Ritual, Chris Loco, Wayne Hector, Two Inch Punch, BullySongs, Fred Ball, Dantae Johnson, MakeYouKnowLove
Pussycat Dolls - TBA
[LP]
MabelLP:
Electric, Lucy 'Pawws' Taylor, MNEK, Negin Djafari, Tre Jean Marie
YEBBALP:
Jin Jin/George Moore, Diane Warren, Andrew "Pop" Wansel, Tayla Parx, Chris Loco, Two Inch Punch, Patrick "J. Que" Smith, Raphael Saadiq, Harmony "H-Money" Samuels
Madison BeerLP:
Sarah Aarons/Fred Ball, Paul "Phamous" Shelton, Madison Love, Brittany "Delacey" Amaradio, King Henry, Rachel Furner, OAK, Trevor 'Trevorious' Brown, Zaire Kaolo[/b]
Last edited by Admin on Sun Dec 10, 2017 5:02 pm; edited 14 times in total
I didn't realise Tim & Danny exec'd on Revival!!
Surprised we didn't get more SG in that case
Guessing this Iggy feature was to replace the Same Old Love one that Charli had on her version/demo?
Neither did I TBH...was there a track called Revival or do you just mean there must be more StarGate tracks?

Wasn't there a Selena version with him on it though? The fewer Iggy Azalea tracks around the better IMO ugh



BTW Jarami is both Jacob Olofsson & that Rami guy. They did Frank Ocean's post-Blond tracks with Frank Dukes, guessing they're 'his'. Real Friends is the Billy Walsh / Louis Bell track.

Otaku




Posts

: 440


Join date

: 2017-08-26



Well they apparently exec'd the whole 'Revival' album. The track Revival was Hit Boy and Rock Mafia but surprised we didn't get more StarGate with Tim & Danny helping to choose tracks etc
Was there? Not official but you might have it knowing you haha I love Iggy haha This could easily be the album before btw just seemed to fit Revival more.
Ahh I see had never seen them on anything before
What a shit music Friday though, Camila let me down they're both pretty boring but I'm going to keep listening in case they're growers.
Highlight is Miss Justine Skye as usual looks like her album is finally coming. [unfortunately also means she will probably get dropped soon after with a one album deal ot whatever..]
---
Permissions in this forum:
You
cannot
reply to topics in this forum